Revealing of economically valuable peculiarities of endemics, rare and economically valuable species.
Searches of species of plants as natural sources of biologically active substances, are rather actual and represent practical interest for pharmacology. The flora of Kyrghyzstan is interesting by presence of plant species which do not grow in other regions of globe, therefore the analysis of these plants represents the big interest for their perspective use.
In our researches alongside with endemic and rare species the related species growing in territory of Kyrghyzstan were studied also. As a result of screening the numerous group of perspective plants which can serve as sources of biologically active substances - flavonoids is revealed.
Many of them concern to endemic and to rare plants which stocks in the nature are limited, therefore one more our task was application of methods of biotechnology for reception of practically significant volumes of vegetative raw material. For some of species which accumulate biologically active substances in roots, with the help wild strains Agrobacterium rhizogenes cultures of quickly growing genetically transformed roots have been received. Their biosynthetic activity is studied.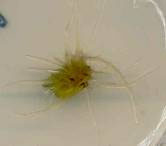 Primer rhyzogenesis of leaf explant of a shoot of Scutellaria andrachnoides is the indicator of transformation successfully passed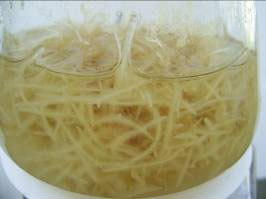 Roots of Hedysarum enaffae 8-week old hairy root culture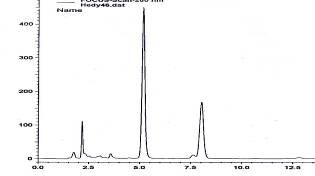 HPLC profiles of isoflavones from hairy roots of Hedysarum enaffae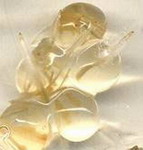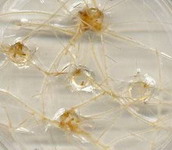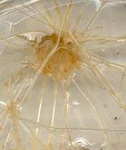 Artificial seeds of Senecio jacobaea